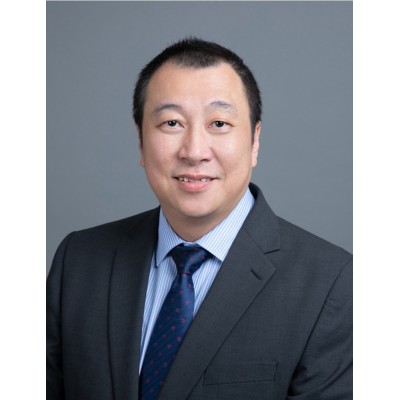 Ricky Ng

Ricky has over 25 years of professional experience in management system development. His experience included reviewing performance gaps of organizations, developing performance management systems and implementing the systems. With his solid experience in operation management, he is proficient in integrating strategic objectives of senior management into practical solutions for middle management and frontline staff. He is also experienced in delivering training classes and seminars.
Ricky has tailored Performance Management System for different clients, including property management, banking, F&B, jewelry, sportswear, cosmetics, appliances and non-government organizations. These systems cover a wide range of business objectives: customer experience, sales management, leadership development, quality consistence and staff motivation.
The performance management system design is comprehensive and it assures results by facilitating alignment of senior management, integrating implementation of system tools, elevating competence of management, enhancing skills and attitude of staff and most importantly on-site consultation.
Ricky is experienced in Customer Experience Management through Customer Journey Mapping and facilitating organization change. He is strong in identifying critical pain-points and gaps, and inspiring solutions by process improvement.
His clients include Sino Group, Nan Fung Property Management, Nanyang Commercial Bank, Bank of Communications, Tag Heuer, Tse Sui Luen Jewellery (International), Evisu Group, Imagine X Group, Liuligongfang HK, Marks & Spencer (Asia Pacific), Sogo Hong Kong, Broadway Cinema, MSIG Insurance, BOC Group Life Assurance, The BSC Group, Super Star Group, Tai Hing Group, CLP Power, Leisure and Cultural Services Department, Fire Services Department, The Land Registry, The Kowloon Motor Bus (1933), The HK and China Gas (Towngas), The HK Society for the Deaf, Christian Family Service Centre, Intertek HK and The Cosmetic and Perfumery Association of HK, etc.
He also conducts in-house and public seminars. Clients included MTR Corporation Ltd., Sun Hung Kai Properties Ltd., Quality Tourism Services Association, Airport Authority Hong Kong, The Hong Kong Federation of Restaurants & Related Trades Ltd., Amway Hong Kong Ltd., and China Resources Vanguard, etc.
Before joining Tiptop, Ricky worked for Fairwood Holdings Ltd. and Caf'e de Coral Holdings Ltd.. In his previous employment, he had held different positions in training, marketing, operations system development and operations management. His versatile experiences and skills provide a broadened view to achieving business results.
He also worked in Tung Wah Group of Hospitals as a social worker.